Enrichments and Interventions
10 months ago
CECA Before, During and After School Enrichment and Intervention Opportunities

I will be adding updated descriptions of enrichments and interventions to this page. The online sign-up will begin on Friday, September 7 at 7:30 AM. You can contact club advisors directly at the email provided below. All enrichments and interventions begin Monday, September 17.

Call or stop by the main office to obtain information about joining clubs or intervention classes.
Club ADVISers, days, locations, and times
Homework Club

Homework Club is open to all students in grades k-8 and takes place Tuesday-Thursday. The advising position will be split between Mrs. Rodriguez (karla_rodriguez@ycjusd.us) and Mrs. Burneo (patricia_burneo@ycjusd.us) It will take place in their classrooms from 2:45-3:45.

Crazy 8s Math
Geometric Art Class
This will be a 12 week class for making designs and art based on geometric shapes. Geared toward grades 5 and up, the emphasis will be about the art rather than about the math, so there is no geometry prerequisite.
Cost – $180 (12 classes). We will meet Fridays from 12:30 to 1:30pm.
Please note the class will only meet on Fridays that are CECA school days.
Supplies for students to bring:
A 12x18 inch pad of drawing paper, a pencil, an eraser, a compass, a protractor and a 12" or 18" ruler.
If you have any questions, please call (909)335-9059 or email Henry at hbalzer@verizon.net.
Classes are from September 21 through December 14. I will start a traditional drawing class in January that will meet Fridays until May 2019.
Readers Theater
The students will choose a script of their choice and work cooperatively within a group. Students will focus on reading fluency by having appropriate speed, accuracy, and expression. They will be able to present their plays to an audience with confidence, a power voice and dramatic flare for a positive experience with reading.
Reader's Theater Club
Grades: Kinder - 2nd grade

Spring Club on Tuesdays 2:35-3:35

March 5, 2018 - May 21, 2019

Wonder Robotics: Play Group
Wonder Robotics: Play Group
This club is for anyone who is interested in learning to code. We will use tablets to code robots to complete tasks. Open to all students kindergarten-8th grade.
Meeting days: two Wednesdays a month, beginning in October
Maximum number of students: 20
Cooking Club
What's Cooking?
Interested in cooking? Want to be able to make food for you and your family? This cooking club is for all students in kindergarten through 8th grade. We will meet once a month on Mondays only from 2:35-4:00. Cost is $20 per student and will cover all ingredients.
Maximum number of students: 20
Wonder Robotics: Competition
This is a coding club using robots that will lead to a competition with other groups around the world! Before signing up for this club, you will need to create a group of 3-5 students and have an adult team leader who will attend all meetings. Please see Mrs. McLaughlin for the paperwork to fill out listing your team members. If you don't have a group in mind, but have a parent volunteer, let Mrs. M. know and she may be able to help you out. Open to all students ages 6-8, 9-11, and 12-14.
Meetings days: Tuesdays (we may add more days if needed), beginning in October
Times: 2:35-3:35
100 Mile Club
*updated
Tuesdays-Thursdays 2:40-3:10pm
* We begin meeting on the field Tuesday, September 11 and will meet until the middle of May.
* The last 10 minutes on Thursdays we pass out 5, 25, 50, 75, and 100 mile certificates and awards.
* Students do NOT have to attend every meeting, bu they are expected to stay on the field the entire time when in attendance.

* We are working toward a 100 mile walking/running goal.
* all runners must bring their school ID to track the miles
* Your parent/guardian must fill out the registration form before you will be ordered a scanner card to keep track of your mileage.
* Cost is $15 (scholarships are available)-this donation covers the t-shirt you receive when you reach 25 miles and the scanner that tracks your mileage. The donation can be cash or a check (payable to Competitive Edge ASB please write Running Club on the memo line).
* If you are in 1st grade or lower your parent needs to walk with you to Running Club and stay on the field with you during the club. Please contact Mrs. Martinez if you have any questions.
* If you would like to be notified when meetings are canceled due to weather, please join the Running Club at Remind.com. Sign up and/or download the free app on your smartphone. Search for all accounts at Competitive Edge Charter Academy in Yucaipa.
susan_allen@ycjusd.us or call 790-3207

First Lego League Jr.
Room 604 Tuesdays and Thursdays 2:35-3:35

Each year, FIRST LEGO League Jr. presents a new and exciting Challenge to ignite the creativity of children age 6 to 10. The 2017-18 season challenge is AQUA ADVENTURES Challenge. Find out where the water you use in your daily life comes from, and what happens on its way to you. While exploring the real-world theme, teams will use basic engineering concepts to build a model made of LEGO® elements. They will also learn to present information through a Show Me Poster. Throughout their experience, teams will operate under the FIRST LEGO League Jr. Core Values, celebrating discovery, teamwork, and Gracious Professionalism. This club is for 1st-4th grade students (age 9 through the end of February 2018). This club has a maximum of 60 students and all others will be placed on a waiting list. You will have a choice of days, either Tuesday or Wednesday from 2:35-3:35.

.
Melody Makers
Room 308 Tuesdays 2:40-3:40

Melody Makers is a 4th and 5th grade choir that brings friends together to sing. We make our voices better by singing in parts and lots of different styles. Directed by Mrs. Greenleaf, this ensemble performs on campus and in the community. This is a year-long class and requires performance commitments.

Place: Music Room (308)
Tuition: $20.00/semester or $35.00/year, and a one time choir shirt fee.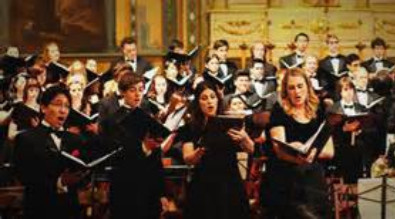 Mandarin
Interested in learning Mandarin? Classes happen once a week on the CECA campus. There is a fee associated with the class.

Good News Club
Meet with others in Mrs. Lacanfora's room to read and learn more about the bible and the lessons therein as group.
MYP Archery
Come learn the intricacies of the bow and arrow in a competitive setting! This is a second semester club

stephanie_sharp@ycjusd.us

CE Singers

CE Singers is a 6-8th grade choir that brings friends together to sing. We make our voices better by singing in parts and lots of different styles. Directed by Mrs. Greenleaf, this ensemble performs on campus and in the community. This is a year-long class and requires performance commitments.
Place: Music Room (308)
Tuition: $20.00/semester or $35.00/year, and a one time choir shirt fee.
Yoga
Sign Up for the Yoga Club!
Instructors are Angela Delgado and Janet Viscome; they are both 200RYT certified yoga teachers. In their classes, they will focus not only on physical movement and having fun but also mindfulness, stress release, and cultivating calmness; benefits that will follow your children well beyond the yoga mat.
For the remainder of the school year, all Yoga Club Sessions will be on Fridays from 12:30-1:30 p.m. They are asking all participants to sign-up and pay for the session in advance ($30/student). They will be accepting the first 15 students, since we are limited on space. Anyone one to respond after the class is full will be put on a waiting list.
Session: April 13, April 20, April 27, May 4, May 11, & May 18
Deadline to sign-up/pay for this Session is April 6th.
We ask that each student bring their own yoga mat and wear comfortable (non-restrictive) clothing (e.g. sweat pants, yoga pants, loose shorts, t-shirts, and/or tank tops). If you cannot get access to a yoga mat, please contact Angela and she may be able to get a loaner mat for you.
If your child wishes to participate in this session, please email Angela (amgarcia715@gmail.com) ASAP.
Complete a Liability Release (found at CECA's front desk or email Angela for form), you may scan or take a clear picture of the Release and text or email it to Angela before the deadline, Friday April 6th.
A check for $30.00 may be made out to Angela Delgado. Please leave payment (cash or check) with Cynthia Ridge or Yvonne Perez at CECA's front office (be sure to include Yoga club and the student's name).
If you have any questions or concerns, please do not hesitate to contact Angela via email (amgarcia715@gmail.com) or phone at (909) 724-8851.

Destination Imagination
Destination Imagination is a volunteer-led, educational non-profit organization that teaches "21st century" skills and STEM principles to kindergarten through university level students through collaborative problem solving challenges. Serving grades 3-5

julie_lattuca@ycjusd.us