Clubs/ Enrichment / Interventions
3 days ago
Club Signup Link

Click on the link below and complete the online survey. You will be contacted after Wednesday of this week. Thank you!
https://goo.gl/forms/YCgLIL89e4FWHR4L2

Disclaimer for 2018-2019

After school programs must maintain an enrollment of ten students minimum to remain active. Students choosing to sign up for a club are required to attend regularly or they will be dropped, and their spot will be filled by the first student on the waiting list. The club advisor will communicate with parents and/ or guardians via email, so please make sure to enter a valid email address. some programs are run by local organizations and have a fee for participation. All monetary transactions in these cases are between the vendor and the parent/ guardian.

Online club signups will begin on Monday, September 10 at 7:30 A.M. If you do not have internet access, we will have computers set up in the GCC for your convenience and the doors will open at 7:15. The club signup link will be at the top of this page. If you have any questions, please call the office at 909-790-3207 or stop by and see us.

Drawing Class
This class is geared toward students grades three and up who have an aptitude for drawing and wish to expand their skills. Emphasis will be placed on how to draw with greater realism and learn how to further apply fundamentals such as perspective and proportion. We will also explore rendering techniques and learn other skills such as planning drawings and problem solving with regard to both drawing and composition.
Cost - $15 per week, we will meet Fridays from 12:30 to 1:30pm
Supplies for students to bring:
a set of drawing pencils (4 or more: one hard, one medium and two soft), a pad of 9 by 12 inch drawing paper (Strathmore 400 is typical and inexpensive) a 12" ruler and a large white eraser. Any other supplies needed will be provided.
To provide as much individualized instruction as possible, I will be limiting the class to five students. I will be available for interviewing applicants after school at CECA on Fridays from August 18 to September 1, or by arrangement. Please call (909)335-9059 or email Henry at halzer@verizon.net.
Classes are from September 22 through December 9, with another class starting in January. Please note the class will only meet on Fridays that are CECA school days.
Running Club
*updated
Tuesdays-Thursdays 2:40-3:10pm
* We begin meeting on the field Tuesday, September 19 and will meet until the middle of May.
* The last 10 minutes on Thursdays we pass out 5, 25, 50, 75, and 100 mile certificates and awards.
* Students do NOT have to attend every meeting.
* We are working toward a 100 mile walking/running goal.
* all runners must bring their school ID to track the miles
* Your parent/guardian must fill out the registration form before you will be ordered a scanner card to keep track of your mileage.
* Cost is $15 (scholarships are available)-this donation covers the t-shirt you receive when you reach 25 miles and the scanner that tracks your mileage. The donation can be cash or a check (payable to Competitive Edge ASB please write Running Club on the memo line).
* If you are in 1st grade or lower your parent needs to walk with you to Running Club and stay on the field with you during the club. Please contact Mrs. Llaurado if you have any questions.
* If you would like to be notified when meetings are canceled due to weather, please join the Running Club at Remind.com. Sign up and/or download the free app on your smartphone. Search for all accounts at Competitive Edge Charter Academy in Yucaipa.
susan_allen@ycjusd.us or call 790-3207
BAM! Let's Get Cooking!
McLaughlin.
Grades: K-8
Begins: January 11 (every other Thursday; a schedule will be sent to all parents)
Cost: Between $10 and $20 per student; This will cover the cost of all ingredients for all sessions and is due before the first class.
Maximum number of students: 20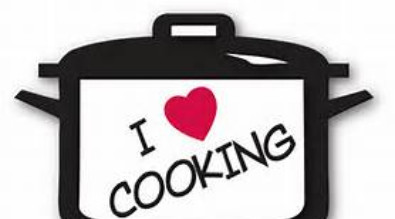 First Lego League Jr.
Room 604 Tuesdays and Thursdays 2:35-3:35

Each year, FIRST LEGO League Jr. presents a new and exciting Challenge to ignite the creativity of children age 6 to 10. The 2017-18 season challenge is AQUA ADVENTURES Challenge. Find out where the water you use in your daily life comes from, and what happens on its way to you. While exploring the real-world theme, teams will use basic engineering concepts to build a model made of LEGO® elements. They will also learn to present information through a Show Me Poster. Throughout their experience, teams will operate under the FIRST LEGO League Jr. Core Values, celebrating discovery, teamwork, and Gracious Professionalism. This club is for 1st-4th grade students (age 9 through the end of February 2018). This club has a maximum of 60 students and all others will be placed on a waiting list. You will have a choice of days, either Tuesday or Thursday from 2:35-3:35.
Wonder Robotics Competition
Do you enjoy creating things? Would you like to learn how to program a robot to complete tasks? Come join us! This is open to students between the ages of 6 and 12 (as of August 18, 2017). We will form a 6-8 year old age group, and a 9-12 year old age group.
Want to learn more? Visit https://education.makewonder.com/robotics-competition
Begins: September 18 (Mondays and Wednesdays; a monthly schedule will be sent to parents)
Melody Makers
Room 308 Tuesdays 2:40-3:40

Melody Makers is a 4th and 5th grade choir that brings friends together to sing. We make our voices better by singing in parts and lots of different styles. Directed by Mrs. Greenleaf, this ensemble performs on campus and in the community. This is a year-long class and requires performance commitments.

Place: Music Room (308)
Tuition: $20.00/semester or $35.00/year, and a one time choir shirt fee.

CE Singers
Room 308 Wednesdays 2:40-3:40

Come join your friends after school to leave your crazy day behind and let the music re-energize you. Unsure about your singing voice? Don't worry.I will help you learn to sing with more confidence. We'll get you to sing at the school and in the community, plus a field trip in the spring.

Destination Imagination
Room 503 Wednesdays 2:35-3:35

Make new friends, explore new possibilities and learn new skills. Begin your creative journey by joining a CECA Destination Imagination team.
Teams can be made up of 2-7 members and must have an adult Team Manager (often a teacher or parent). We will be limited to 21 members which may require a screening process including an interview with Mrs. Lattuca and recommendations from your teacher(s).
Teams often start meeting in October or November and spend approximately 2-4 months planning, designing and building a solution to their Challenge. Teams usually meet at least once a week to work on their solution. Mrs. Lattuca offers Wednesday challenges and support from 2:30-3:30.
The challenges for this coming year will be published in early September.
The regional Tournament for our area is set for March 4, 2017 at Moore Middle School in Redlands.
The cut off for grade/age requirements is as follows: 5th grade and no students born before June 15, 2005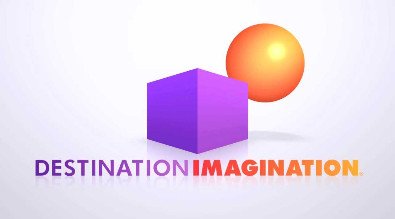 Piano


*Updated

Room 701 Fridays 12:30-1:30

Piano class is for 10 students grades 1-8. THERE IS A FEE OF $40 PER MONTH. Teacher is Linda Schooley. Meeting in room 701 on FRIDAYS from 12:30-1:30. Students who attended last year and wish to continue will get priority openings. The other openings will be called from the waiting list. Indicate what level your child performs: beginning, intermediate, or advanced.

Good News Club
*Updated

Room 701 Wednesdays 2:35-3:35

Good News Club meets in Room 701 on Wednesdays from 2:34-3:34. A parent permission slip will go home at the end of September. Students will need to bring permission slip to the first meeting on OCTOBER 5th. This club is open to all students K-8. We will learn stories from the Bible, memorize verses, and listen to missionary stories of Christians from around the world.

Reader's Theater
Room 605 Tuesdays 2:35-3:35 (March 6 - May 22) *updated

Readers' Theater will begin in the Spring, March 6 and have 10 sessions. This will be every Tuesday 2:35-3:35 for Kindergarten, first grade, and second grade students. The students will choose a script of their choice and work cooperatively within a group. Students will focus on reading fluency by having appropriate speed, accuracy, and expression. They will be able to present their plays to an audience with confidence and a power voice while having fun with reading in a different way. I will send notices home in late February to parents with more information.

Yoga
Those who attend the Yoga Club will learn basic yoga poses and philosophies, have fun, make friends, and get exercise! The Harvard Health Blog from August 2016 states, 'Yoga and mindfulness have been shown to improve both physical and mental health in school-age children (ages 6 to 12). Yoga improves balance, strength, endurance, and aerobic capacity in children. Yoga and mindfulness offer psychological benefits for children as well. A growing body of research has already shown that yoga can improve focus, memory, self-esteem, academic performance, and classroom behavior, and can even reduce anxiety and stress in children.' Please be sure your child brings their own yoga mat. A yoga block may be useful as well. Each class will be $5 and be held on Fridays at 12:30pm for 1 hour.

Group Guitar Lessons by Psalm 33 Music

Course: Guitar 101
Fridays in room 303

Instructor(s) Mary Selby, Sadie Moran.
Cost: $40.00 per month, per student.
All students must have their own instrument for practice purposes.

Group Violin lessons sponsored by Psalm 33 Music
Course: Intro to Violin
Thursdays - room TBA

Instructor: Maestro John Ramirez
Cost: $40.00 per month, per student.
All students must have their own instrument for practice purposes.
Homework Club
Room 705 Tuesday-Thursday 2:35-3:35

The mission of the Homework Club is to partner with our students and families by providing homework assistance with no charge. The homework club is a free homework help program offered to all students at Competitive Edge Charter Academy in order to provide academic strategies to be successful lifelong learners. Mondays and Thursdays 2:35-3:35.

Mandarin
Room 606 and 704 Fridays 2:35-3:35

Would you like to learn Mandarin? The Yucai Chinese School is here for you! Check out class details to the left, or pick up a form in the office.

K-Kids and Builders Club
K-Kids (grades 4-5) and Builders Club (6-8) *updated

Mr. Martinez and Mrs. Palmer
Meeting dates: Sept. 18 Oct. 2 Nov. 6 Dec. 4 Jan. 22 Feb. 26 March. 5 April 26 May 7
All meetings in room 504

Objectives
To provide opportunities for working together in service to school and community.
To develop leadership potential.
To foster the development of strong moral character.
To encourage loyalty to school, community and nation.
Vision
To develop competent, capable, caring leaders through the vehicle of service.
Mission
K-Kids grades (4-5) and Builders (6-8) are international student-led organizations providing members with opportunities to perform service, build character and develop leadership.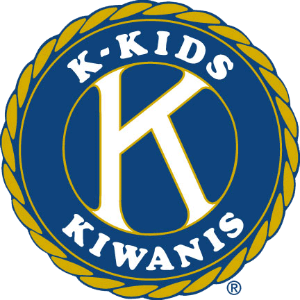 JYS Taekwondo Demonstration Team
GCC Fridays 12:35-1:35

If you sign up for taekwondo, information on days and cost will be emailed to you shortly. Initial information is listed below.
It will be exciting to have the Taekwondo class at Competitive Edge academy.
I will organize a plan with our JYS Masters and Instructors to make a fun martial experience for the students.
Each student will require uniform and registration.
1. The Taekwondo uniform is $45
2. Registration fee - $124 for 11 weeks every Friday
3. Promotion Test - will be for the last class and will be held at JYS Taekwondo to earn the next level belt.
MYP Math Support
*Updated

Room 305

Grades 6-8

Tuesdays and Wednesdays
MYP students come get math help from Ms. Coutu in room 305.

Craft Club
*updated

The aim of the Craft club is to allow children from K-4 to experience and enjoy all aspects of art. Children are encouraged to express themselves and to be creative in a relaxed environment. The club provide students with opportunities to design using their imagination.
Classes are taught by Mrs. Rodriguez.
Meeting times: Second and Fourth Wednesday of each month afternoons 2:35-3:30
Sport Ball
Sport Ball is an after school sports program that takes place on our upper field. Please print out the forms below and return them to the main office.
Competitive Sports League
*Updated

We will have multiple competitive sports teams that will play against other local schools. There will potentially be tryouts depending on the number of kids who want to play each sport. The schedule is as follows: flag football and girls volleyball (quarter 1), softball (quarter 2), basketball (quarter 3), soccer (quarter 4), cross country (semester 1), track (semester 2). You will not see these sports listed on the club sign up link. They will be offered separately and signups will take place as the season approaches.

Archery
Spring *Uodated

Archery for grades 6-8. (20 students max),
Want to learn new skills in how to shoot a recurve bow? CECA Archery is a competitive bow shooting team where you will learn skills in biomechanics and proper form to hit the bullseye every shot. Whether you are a beginner and have never shot a bow before or are a seasoned shooter, you will be able to practice your skills and become a better shot.
Practices begin mid-December and continue through May. Practices are Tues and Thurs from 2:45-4:30pm, a few Saturdays as well for the competition team. Fundraising will start mid November.
CECA Archery team shirts are $18 each.
Lego Robotics--Competition Team
Room 306/302 Tuesday and Thursday 2:35-5:00
"Lego Robotics is a competitive robotics team full of action and inquiry. There are two teams consisting of 8 members each that will complete a design challenge as well as programming an EV3 robot to maneuver itself around a table to complete complex missions. The team practices on Tues and Thur after school until 5 pm and on Saturdays from 8 am until noon to prepare for tournaments. Students gain friendship with team mates, public speaking skills, a strong work ethic and a sense of playful competitiveness in this exciting atmosphere where they will interact with students from other schools and get a chance to be critiqued by real engineers. "